Welcome To The Legends
Our kids come first, and this is why this club exists.
Cardte Hicks (Former professional women's basketball player), founded the non-profit organization; The Legends: Kids First 1997. Her organization provides services for youth including programs offering valuable life skills such as teamwork, sportsmanship, diversity issues, bullying intervention and more. Cardte stresses the importance of education. She encourages young people to stay in school and focus on their schoolwork. She also invites successful athletes to speak during her sports clinics, and motivational speaking opportunities. In 1984 the WBL discontinued operations. At that time, Cardte returned to Europe where she eventually retired in 1994 after the death of her beloved mother. She tried out for the WNBA in 1996 for the Sacramento Monarchs, but injured her knee and that dream ended. Even though she knew that her age would be a challenge it did not matter, it was her dream to play once again. This was the motivation behind The Legends Kids First, a not-for-profit foundation. The Legends: Kids First depends upon donations to continue program for our youth. Your gift will enable us to continue our mission to lift up our kids to fulfill their dreams. Together we can make a positive difference in the lives of our children and youth. Please donate here. All proceeds go to the Legends Kids First. Thank you in advance for your support.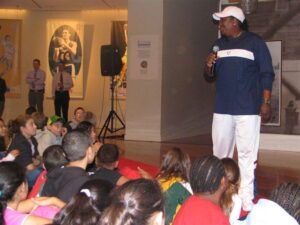 Cardte Hicks - Club President