Cardte Hicks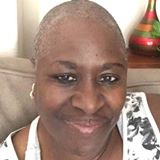 Former professional women's basketball player Cardte Hicks was the guest speaker at the Barstow Community College 2014-2015 Athletic Academics Awards Ceremony inside the Performing Arts Center on Saturday. Former
Barstow Community Basketball Coach Tim Woods honors members of his team with various awards during the 2014-2015 Athletic Academic Awards.Former WBL Pro Basketball League Player and Hall Of Famer Cardte Hicks will be inducted with all those women who played in the first women's USA professional league June 9, 2018
BARSTOW- Former women's basketball player Cardte Hicks told Bastow Community College athletes she was going to "keep it real with you"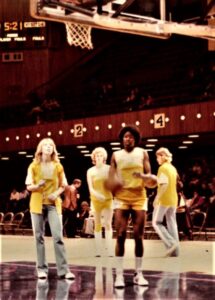 "Do whatever it takes to be you", Hicks said. "What I enjoy is talking and standing in front of a crowd like you and just tell you I understand what you are going thro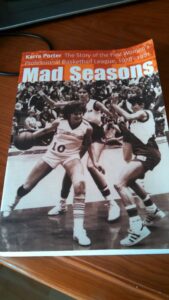 ugh as an athlete. Don't let injuries stop you from getting back on the field, or on the court, the track or volleyball. Whatever your sport may be, but don't rush it. Don't let someone in your family tell you, you can't. Take that word out of your vocabulary, because you can." Hicks said, she grew up in San Pedro in a two-bedroom house with her parents, five brothers and two sisters. She said one room was full of bunk beds. "We loved each other. We didn't care. We just knew we had each other. That's one of the things that made me a great team player," Hicks said. Hicks played Division I basketball at Long Beach State University and California State University Northridge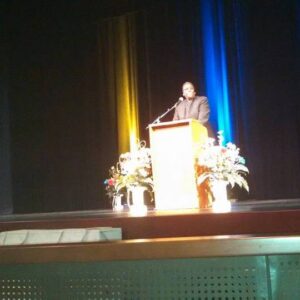 She later traveled Europe from 1977-1980 playing professional basketball. She returned to the United States and joined the San Francisco Pioneers in the Women's Basketball League. After the WBL disbanded, she returned to Europe. Today Cardte has a handicap that limits her abilities to do the things she once enjoyed.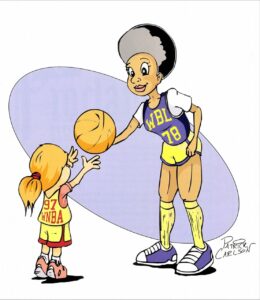 As a volunteer motivational speaker and CEO/Founder of a non-profit organization called "The Legends Kids First" The organization works to empower children, foster families and individuals by building healthy bodies, strong minds and productive lives. Hicks talked about recent trials she was facing. " You are probably looking at me and thinking this woman will not be turning sixty years old next month." Hicks said. "Yes I will, I have been blessed. God has been good to me I've had some struggles. I've had some trials. I never, never quit! I had thyroid cancer, I beat it. I had two knee replacements in one year because the first one didn't go so well. But I never stopped.
I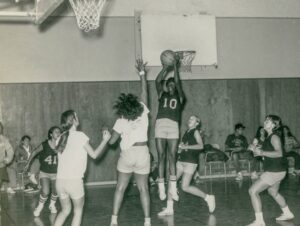 will not let anything take me down. She shared her memories of growing up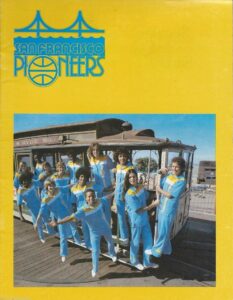 and playing boys for their shoes. She said she helped put food on the table by defeating boys on the basketball court. "I never, ever, ever thought I would travel across the world, meet different cultures, learn the language and understand the people and how I was treated," Hicks said. "Sometimes even here I was mistreated because of the color of my skin. You can't  let that be your excuse. You just got to do you. Never let anybody tell you are this and that and you cannot. Because you can.